Spring really has sprung and farm life is good
Well what a relief. The farm is all planted with seed that will grow into a crop of either wheat for bread or barley used to make beer, that will be harvested in the summer.
The weather has really been against us these past few years. It has either been very very hot and dry or very very cold and wet. These are the worst conditions for crops to grow. August 2013 we only managed to harvest half of the farm. Either the crop that was planted died due the cold wet conditions or it just wasn't able to be planted because the field was waterlogged. As we headed into autumn October 2013 through to January 2014 it was a time that I thought history was repeating itself. Having record levels of rainfall, I just thought it was going to be another disastrous year for us farming.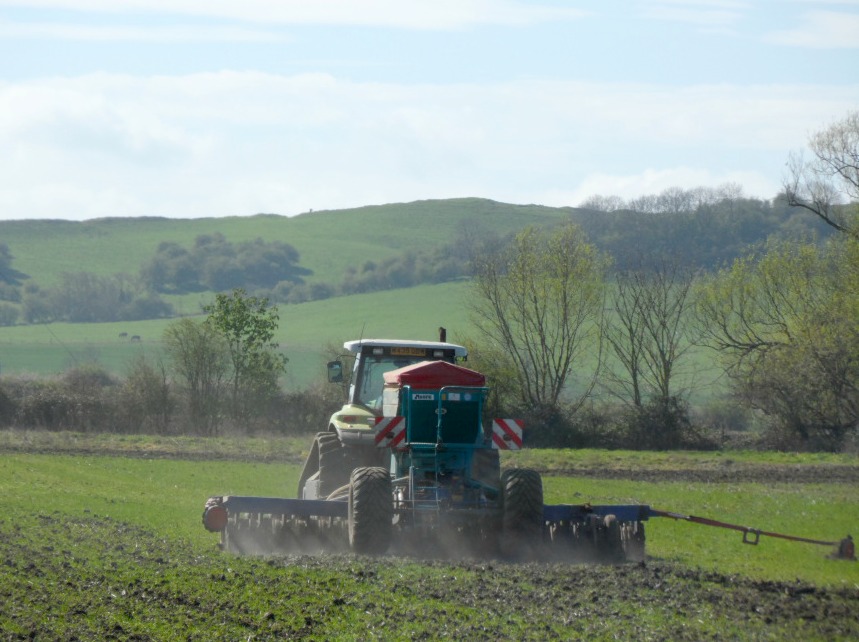 However the spring has been kind to us. The weather has been warm and sunny. More importantly night temperatures have been above average which is great for warming up the ground temperature and getting the soil ready to be able to sow the seeds for the crop which will be harvested late August and September.
This is a disc drill pulled by a Class tractor Crawler . It did a great job.
The garden has equally come alive with the warm conditions. No frosts at night has meant that the blossom has come into its own. The black Thorn blossom, a common white hedge row flower has been the best I have ever seen it, with huge displays lining all the roads and pathways around the village. The Pink tulips are magnificent. With, little rain, wind or hot burning sunshine the flowers have been allowed to show off their true glory. My favourite wild flower is the Cowslip. These can be seen in abundance as they seem to wrap themselves around the top of orchard carp lake, a providing a soft blanket of yellow.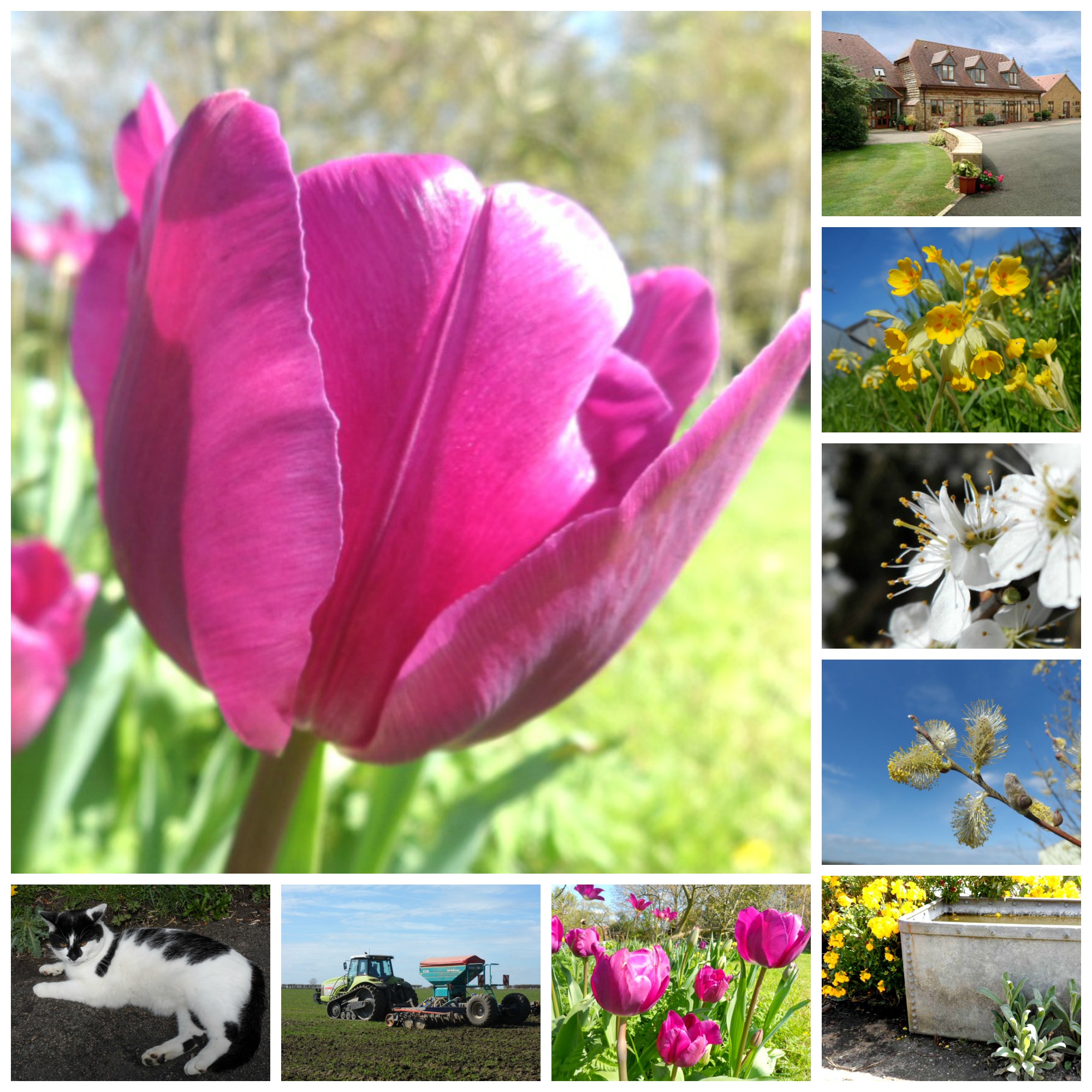 https://www.farmcottages.com/wp-content/uploads/2014/04/class-crawler-tractor2.jpg
642
859
Fiona Walker
https://www.farmcottages.com/wp-content/uploads/2016/11/Alt-Logo-AKF-styled-amp-UC.png
Fiona Walker
2014-04-12 08:42:15
2016-12-14 02:29:21
Spring really has sprung and farm life is good