I just love butterflies – I can sit for hours and watch them flittering on and between the flowers in my garden. Mid to Late summer and early Autumn are the perfect times to sit and relax and enjoy these busy beautiful creatures. Three favourites of mine, because they are so bright and colourful are the Peacock, the Red Admiral and the Toroiseshell. All have been enjoying the great weather and the abundance of the honey producing flowers this year.
There are many English garden flowers for attracting butterflies to your garden. Planting these flowers will increase the beauty of your garden, and it will make it come alive with butterflies. My favourite Butterfly attracting flowers are the buddleia (buttefly bush),  and the echinacia.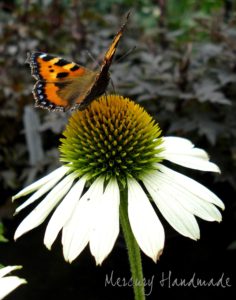 In native American culture, mythology and ancient civilizations, each animal is embodied with its own symbolic meaning and held its own unique spiritual power. The butterfly is the symbol of metamorphosis and transformation.  The symbol of new life, letting go of old cycles and finding your true inner expression. It  calls you to expand your awareness, spread your wings and call forth your inner.
http://www.farmcottages.com/wp-content/uploads/2013/09/11773621.jpg
464
500
Fiona Walker
http://www.farmcottages.com/wp-content/uploads/2016/11/Alt-Logo-AKF-styled-amp-UC.png
Fiona Walker
0201-08-28 13:17:51
2016-11-01 15:10:29
Butterflies in Warwickshire - The Peacock, The Red Admiral and the Tortoiseshell